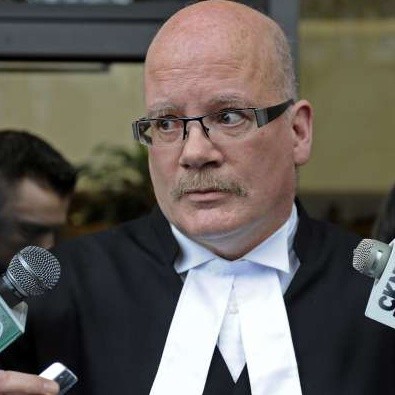 David G Milburn is an experienced trial lawyer and has been practicing law for over 30 years. He specializes in criminal law, defending persons accused of murder, trafficking, sexual assault, assault, and fraud among other charges. David also practices plaintiff side personal injury, wills and estates and probate. David is a seasoned trial lawyer, with many acquittals.  David has been involved in the gaming industry as a lifelong participant in horse racing as is familiar with all offences and matters relating to gaming.
Recent press articles
Fees:
Fees are negotiated and may be flat fee or hourly billing, or in the case of personal injury or wills and estates, contingency. David is always happy to make payment plan arrangements so that you are able to afford your fees.
Criminal Law
David has won acquittals on multiple first degree murder and manslaughter charges, and also won acquittals on many lesser offences. David has represented many people accused with being involved in criminal activities. David also has a very high acquittal rate for sexual assaults.
Wills & Estates
David is an experienced Wills and Estates lawyer and understands how difficult it is to be involved in litigation after the death of a family member. David will represent you with sensitivity without ever sacrificing your best interests.
Plaintiff-side personal injury
David will work hard to get you the compensation you deserve and often will do so on a contingency agreement, so no need to incur legal fees. David is an experienced personal injury lawyer and has been doing personal injury for 30 years. David takes personal injury cases such as car accidents, slip and falls, and other personal injuries that are compensable.
Probate
David has a lawyer in the office that is able to look after your probate needs under his supervision.
---
David G. Milburn, Trial Lawyers
Begbie Square
102-668 Carnarvon Street
New Westminster, B.C. V3M 5Y6
Email: [email protected]
Office Phone: (604) 545-0111
Office Fax: (604) 545-0112